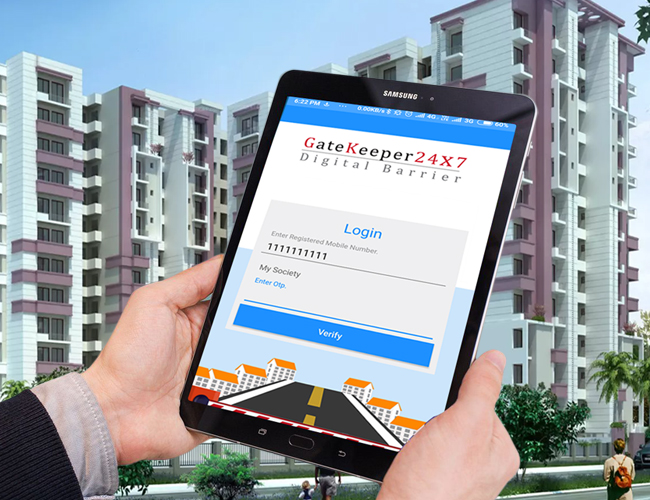 Cities are busting from sides and face paucity of space to build houses. This problem is now solved with making towering buildings with multiple stories. These buildings can house a number of families. However, when different kinds of people from different kinds of background congregate in one place it becomes difficult to manage them. So to make management easy the management is digitized. Thus you have society management software set for this.
Easy to manage with use of software
Also in the cities, there may be some community buildings where a few families live as a group. Then they too would need software for society management. This will make the management easier than when managed by some humans. When humans manage there is a chance for some errors. This gets eliminated when the same function is digitized.
Nab unscrupulous with ease
Take for example the visitors. It may be difficult for a guard at the gate to track each and every person coming and going. But with a visitors check in and check out software along as a part of the social software it would make such tracking easy. Each and every person that crosses the gate gets mapped and tracked. So if any newcomer enters the gate they can be tracked and questioned.
A person may miss noticing him or her but the software will detect it with ease. You can set an alarm on the gate. It will beep when a non-member passes by. Thus an alert will be made and the person can be nabbed and questioned. Then if any non-member needs to enter the community or the society building then an arrangement can be made for their safe entry too.
Helps people stay safe
Thus the society will be alerted if any unscrupulous person enters the society. Thus the use of software makes the living of people inside any community or society safe. For this, society needs to get software for society management from a reputed company. Get the best society software in India to get the best results. Then there will be no room for mismanagement in your society.
Everyone will live safely and the threat from outside attack can be minimized to a large extent. Safety of each and every person is an important aspect and this kind of digitization safeguards all the people. So those societies that do not use such software should get these kinds of software set up. Thus most of the people will stay safe. Also, people that devious and the immoral people will think twice before causing any harm to such societies.
When the management is so efficient because of the use of digitization people feel safe to stay in such societies too.  The houses will fetch more rent in such societies too. This is an added advantage for the promoters and owners of the society.
Managing facilities easy
The society is provided with all kinds of facilities and they need to be managed well. The supply and the billing should be managed along with the timely receipt of payments from the users. This is a big responsibility. When a human handles it there may be some errors in noting the consumption and the charges thereby. This will be a cause for dispute. Then there may be some defaulters in payment and some late payments. Managing this by humans is not an easy task.
Billing and payments made easy
When all this is digitized you can generate and track payments of maintenance bill with ease. Most of the bill generation task will be automated. Reminders to the late payments may be also automated. Some also have bank accounts linked to payments. Thus there is very little human factor involved. This increases the efficiency of managing the society and its payment to a great extent.
When there is efficient management in place there is no room for many complaints. Yes, there is a provision for complaint management when a management software is used. But there may not be many who need to use this. Everything is digitized and all the facilities are supplied as per the requirements of the users. The charge also will be accordingly and so will be its management.
Worth the expense
But in case there is a need to use this facility in the software the person is free to use and it will be heeded to with ease too. It will be resolved according to its relevance. When there is so much advantage of using such software why will not the society use them? Yes, installing these kinds of software may incur an expense. But is the expense not worth it when you get so much out of it?
The cost of installing it can be covered in some time with some efficient management work in place. Maintaining it also does not need high computing skills. Even the not so tech savvy can use this software. Every member of the society will have a login id. He or she can use it to check all they want in the software. From the facilities provided to the charges to the activities to reports to any other updates on the software.
Get updated with ease
You also get timely notification via SMS and email for the charges of the amenities and utilities along with the bills. You will get the mail for any events or activities taking place in the society. Any other news like any death in the society or any other event like birthday, anniversary, festival celebration will be notified via the mail or phone messaging service.
This helps you keep up to date with all the doings and happening in the society. The use of the software makes the life of the people living in such societies easy and safe. They can go to work without any fear in their minds. Also, they can feel safe at night knowing that any devious attack by any unprincipled person will be nabbed before reaching them. Always feeling safe is a good feeling and with management software, in place, people always feel safe. So it is always prudent to have such software in the societies housing many houses.