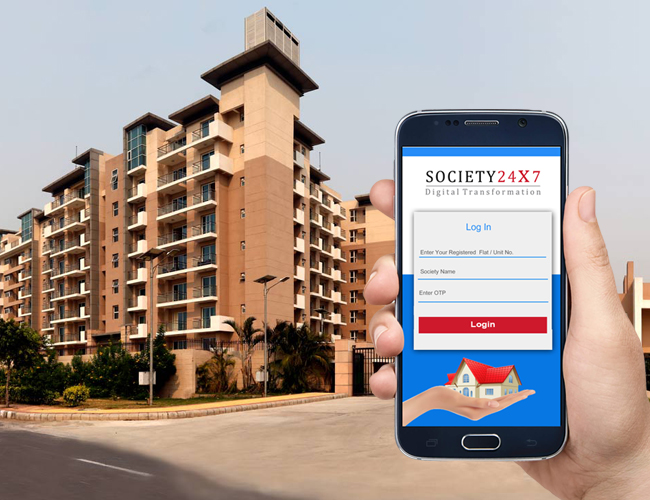 Today living in communities and apartment buildings is the norm in the cities. Even the rural areas are adapting to the city life. Horizontal growth has ceased to happen due to non-availability of space to build more buildings. Constructing high rise buildings with many stories has become the order of the day in the present time. However, managing these has some difficulties. Also, they will also have a different set of rules and regulations than those govern the individual houses and buildings. It becomes easy then if a society management software is put in place.
Various amenities needed
Accordingly, most of these kinds of structures do have such software for society management today. Those using this software have found it easy to manage the society. The high rise building may host a number of homes. Each of them is occupied by different kinds of families with different needs. Each one thus has to be supplied with various kinds of amenities and utilities according to their requirement and desire.
An apartment needs a water supply, power supply, and piped gas as a necessity. While facilities like swimming pool, parking facility, gym, open spaces for sports and much more may be optional. Each family may not subscribe to each and every facility. Also, the usage of power and gas will vary and so will the other usages. The number of people in each family too will vary. This means that the consumption of each family is different on these utilities and facilities provided.
Bill generation made easy
At the end of the month, the consumption needs to be charged and so a bill needs to be generated. This is extra work and so many aspects need to be considered when making the bills. But when software is used for this purpose the task becomes easy. All the facilities used will be metered and billed automatically at the end of the month. The bill generated will be sent to the email of each member. Also, the record of payments will be made by this digital process.
This means that the use of the software will generate and track payments and maintenance bills with ease and no human involvement. So no one bothers any other person. No personal reminders for bill generation and payments. Each to his or her own. This brings in much efficacy in the operation and management of the society. There will be no room for conflicts too. Everything is crystal clear.
Room for complaint digitally
Even then if there is any complaint of any kind there is space for complaint management too on the software. This will be taken up by the management and solved. Indeed, there may be monthly or periodic meetings of all the members. There may be a need to discuss a few points from time to time and also update everyone about the happenings of the society in a personal manner. At such a time the complaint may be taken up and resolved. Then the impact may be a little different too.
Thus one can see that with digitization management of the society has become easy. India too is not left behind and has gone digital. As a result, in many cities, most of the societies use society management software in India. Now you have experts who can make such software that is relevant to the Indian society. They are built and custom made for the use of particular users for their societies. Each society is able to manage its society with ease with the use of such software for managing apartments and societies.
More trust
Also, it has become easy for the people living in such apartments and society to trust the management of their buildings. There is no chance for being overcharged for any service and facility used too due to such digitization. Further, everyone gets to know about the goings on in the society with ease.
Nowadays you have many women also going out of their home pursuing their career. They have no much time to interact with their neighbours. During the meetings, only a few points can be discussed. So there is a provision in the software to send any important news update via notifications. Also, reminders for payments and any other reports are sent via notifications. These can be easily viewed on the phones of the laps.
Get notified with ease
It is common practice for everyone to use at least one kind of computing device. So getting such notices will not be an issue. These are sent as mail or SMS so they will come to the notice with ease. Also, it is important to log in to the personal account on the software from time to time. This will further update you about the different activities that take place in society.
Know about events easily
There may be some events held like the birthday celebration or anniversary of one of the members of the society. Also, the society may decide to celebrate festivals like Christmas, Diwali and so on with the presence of everyone at a commonplace jointly. Then such updates will be put up on the software. All these can be tracked without much difficulty.
This goes to show how beneficial it is to use the society management software. The work gets managed with ease and the efficiency quotient gets increased manifold. All those societies that are using it will recommend its use to other societies too. Of course, the need of each of them will be different but the functions it will handle will be similar. Only the kinds of facilities and the number of members may vary. Other aspects will remain the same.
Room for upgrading
Also if the software has room for upgrading it would well and good. Then when there is an advancement of technology the management software too can be upgraded and the latest in technology can be put to good use. This way the society can be managed with more ease and better approach. Indeed, there is always scope for improvement in everything we use. So why not incorporate it in the use of management software.