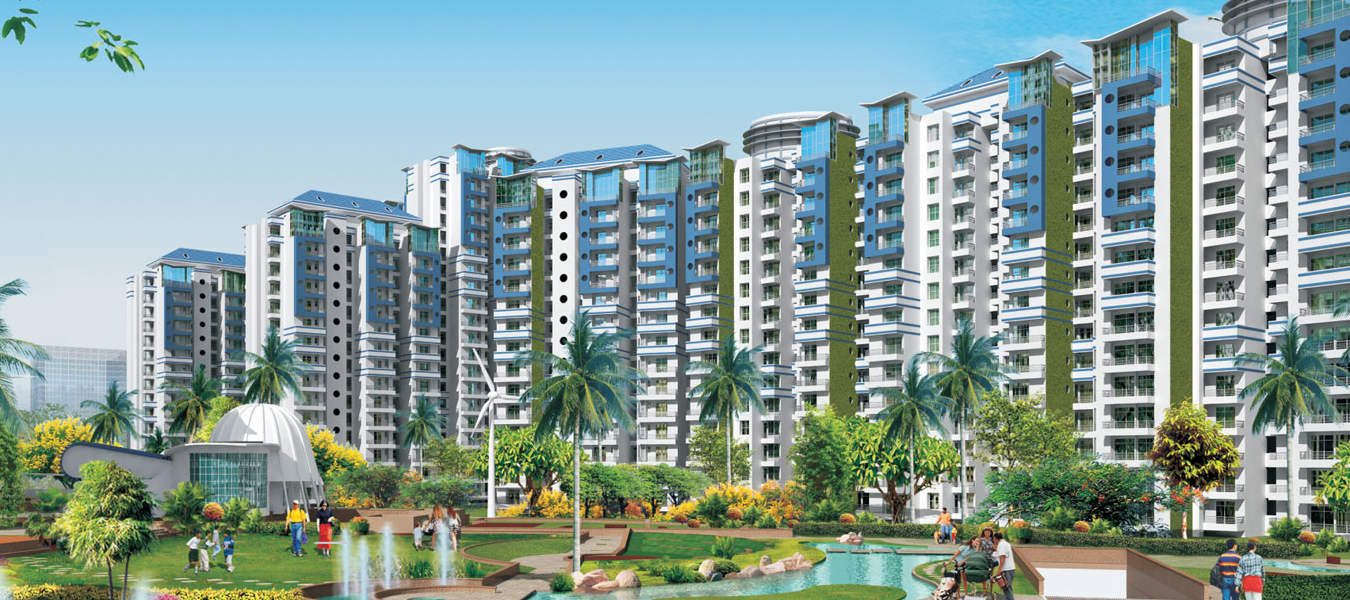 Facility Management
Visitors Management
Society Accounting
Society24X7 is a team of capable, certified technical professionals who work round the clock to deliver best in terms of Society Management.
In this era of Digital India, technology has become a necessity. Society24X7 brings you the best use of this technology in the form of a user friendly application.
Imagine you being a part of a digital society.   We at Society24X7 turn this imagination into reality when your daily/monthly tasks are carried out by a simple click. Be it security, bill payments, maintenance issues….. You name it, we solve it.
The Society24X7 app allows every member to access and discuss their concerns. This user friendly app is a great tool to register your concerns and receive solutions on ASAP basis.  Furthermore, Quick announcements, Board meeting updates, greetings on festivals, important circulars etc can be broadcasted at a glance with the help of best society management system ever in India.
Why Society Management Software?
Our Featured Modules

Resident Management

Electricity Bills

Maintenance Bills

View & Track Payments

Staff Management

Visitors Management

Complaints log & track

Quick Announcements

Assets Management

Barrier Gate Reports

Customised Dashboard

Simplified Accounting
Resident Management
A resident is the key element of any society, henceforth no one can afford to let them be stranded when it comes to manage their data like payments, dues, complaints & resolution track likewise. With help of Society Software by SOCIETY24X7; anyone can keep such records and can be accessed when and if required with just a few simple clicks.
Key Highlights
Going digital will benefit you a lot. Install and use our software and avail all the advantages it offers for you the user.
Add residents with their details.
Manage residents with an easy way within the admin portal
Real time data synchronization with mobile app
Cloud based admin panel, can be accessed anytime from anywhere
Residents can check their Electricity & Maintenance bill details on Mobile App
Residents have an access to check their payment details against electricity & maintenance
Society24X7 resident App allows to raise a complaint with image
Family members can be added by resident within the mobile app
Electricity Bills
Electricity is a major part of our life now days. We cannot think anything if we do not have power electricity at our houses. Many number of machineries at our home run with the help of electricity. There will be a question always on residents mind that how to check or manage electricity at our society flats? So here is the solution; by using Society24X7 software, you can check everything on real time basis.
Key Highlights
Generate customize bills as per the usage and send to the resident
View electricity records
Resident can check their payment details within the mobile app
Manage electricity bills automatically
Bills generation depends of residents electricity consumption
Avoid electricity penalty as getting timely payments by residents
An automated resident app, where residents can check all details
Maintenance Bills
Maintenance bills are always a hassle for any society. It is quite hard to maintain all society maintenance bills on a register or an excel sheet. There is always a myth while doing calculation on register or an excel worksheet. Do not worry, we got a solution for you; use our Society24X7 software and make your life hassle free. No calculation, nothing required. Everything will goes automatically. Generate and send invoices within the portal and manage them accordingly.
Key Highlights
Generate maintenance invoices for all residents easily with a single click
Allows an access to view and manage generated maintenance invoices
Resident can check generated bills on mobile app by selecting the provided criteria's
Generate bill notification to resident from admin panel
View & Track Payments
You must be receiving number of payments frequently from apartment residents. How do you view or track them? It is very hard to find out whom paid you or not paid you. A society always need a payment tracking system to manage all received payments. Go with our management system and easily view & track resident's payments along with many other benefits.
Key Highlights
Add and view resident payments
Select a resident generate a track of his/her payment against electricity or maintenance
Payment data, mode, amount, etc should be listed
Resident can see payment details on real time
Admin panel and resident mobile app connected to each other
Staff Management
Managing your facility, domestic or temporary staff on daily basis can be a major hassle if not being done in an organized way to keep their records and work efficiency in place. At the end of the day, everyone wants a better track and usability of revenue being spent on the staff. Our SOCIETY24X7 does that well for you in an easy way.
Key Highlights
Manage every staff member separately in one place
Track them with their check in and check out details
Know which staff is roaming within the society
An accurate data on each and every staff
Know staffs availability
Visitors Management
A person entering in your society with no prior appointment is called visitors and those entries have to be managed well to be able to track their purpose of visit and concerned authorities or residents accountable for it. It can be a major mess if records are missed or disposed of. Our GateKeeper mobile app is best ever solution for this.
Key Highlights
Visitors will check-in at society gate
Track each visitor entered at society
Know visitors details immediately from admin panel
Real time synchronization of Gatekeeper App with admin portal
Know visitors with several detail like- name, number, purpose of visit, etc.
Complaints log & track
Complaints are the most important aspect of any residency to be managed well. A resident is always full of demands so their complaints followed by a quick resolution ahead. All these are being taken care in the most decent way ever with our Society Software solution. Keeping your residents & staff happy is not a nightmare anymore.
Key Highlights
Manage residents complaint digitally
Create an action against raised complaints
Keep a track on resident's complaints
Resident can check updates on raised complaints
Quick Announcements
Occasionally, we do have a lot of information or circulars to be published or shared with our staff and residents to keep them aware of latest updates and happenings around. A greeting on festivals, general board meeting outcomes, quick info about residency, deadlines for submitting payments, event updates etc can be easily managed by this module.
Key Highlights
Admin can send announcements via email, SMS or at mobile app notification
Messaging service will ensure that announcement has been delivered
Individual or group announcement is possible with our system
Facility, residents, staff all are connected with each other with our management system
Assets Management
To be able to run a residential society in India or anywhere, we need assets in form of resources like digital generators, gardening equipment's, tools & heavy machinery devices etc. All such devices so called assets need certain AMC or repair services time to time. Whom likes to remember them on own. Our solution does that for you.
Key Highlights
Society assets information is available on admin portal
Track your assets like- machines, equipment's, etc
Review your assets and evaluate the depreciations by the end of the year
Check allotted and stock assets anytime
Barrier Gate Reports
Entry & Exit records for a community or society is the major challenge these days to be able to track who's has come for what purpose and met whom at what time? This has never been easy for anyone to keep solid track of records at a finger tip until our society management software got introduced. Society software solution provided by us lets you keep track forever by the mean of who is checking in or out at a particular date & time. Beauty of our Society Management Software is that it keeps the log forever.
Key Highlights
Track check in and check out report at your finger tip.
Our digital solution is enabled enough to keep log of entry and exits forever.
Download or view weekly/ Monthly/ Quarterly/ Yearly reports of visitors.
See consolidated report of venders/ courier boys etc accessed through your barrier gate for a particular duration.
See no. of times any incident has been reported for what mean and at what Severity.
See residents & their in/ out report at a glance.
Domestic staffs like Maid, babysitting recruits barrier access report can be seen downloaded anytime.
Facility & related staff's attendance and availability can be accessed anytime.
A overall customised barrier gate report for your society can be generated keeping all above type of entry & exit in place.
Customised Dashboard
Showing important data and reports on dashboard is an art if placed in such a way that it gives you instant overlook of your dues, payments, count, circulars access etc at just in one place. Our society management system software is designed in such way that you can customize any sort of display on dashboard as per convenience.
Key Highlights
Consolidated data is on one place
Check received payments and pending dues
Simplified Accounting
As govt. mandate its necessity of every housing societies to get their accounts audited by the end of financial year and submit report to designated authority for a given assessment year. At the other hand, it's necessary to keep track of income & expenses handy to be able to demonstrate same in General Body Meeting formerly known as GBM every year conducted by RWA of group of members running a residency. We understand it's importance well and designed our software intelligently to manage this task well. You don't need to rush for every odd bills collected and expenses made through out the year when its time to prepare the report, instead our cloud based digital society solution solves the purpose in just a few clicks. We keep report transparent, crisp & easy to understand for anyone and can be a further help to your auditor while preparing the balance sheet anytime.
Key Highlights
Day to day vouchers entries & records.
Bills & expenses can be added in just a few clicks and stored forever.
Society assets are managed well and can be accessed anytime for a better evaluation at any given point of time .
Liabilities & Expenditure are most important aspects of any living society to have transparency in system.
Our software solution assists your auditor well when it comes to prepare balance sheet at the end of a financial year.
Keep your answers ready when someone claims you of misusing funds collected by name of society, Show them calculations in black & white.
For any better running society its always mandatory to keep trust won of residents as questions & claims never ends of members .
Biometric & Boom Barier Automation
Security is the major concern these days every where. Everyone likes to stay safe and secure everywhere but do we have anything in hand which could avoid unforeseen circumstances. Yes we have it all for a gated residential complex. Through biometric integration you can have track of all your places being checked in for anyone like Residents, Staffs venders etc. It can further assist you in tracking attendances in consolidated way which may be matched with our software reports. Boom barrier is an integrated part of every community entrance and that shall be all managed in smooth way keeping simplicity in mind along with seamless experience. Through offline barrier gates, a guard is to be deputed 24x7 for operating Red switch placed near barrier though if same thing is automated with our solution putting RF ID in place; it can be a life changing experience for all residents and visitors. We put RF ID in integration with our society24x7 software solution so that an automated entry exit can take place by identifying & welcoming the known entries in system.



Publishing Polls & Classifieds
Do you have anything important in interest of improving society culture? Do you want some opinion of your idea from your community members? We have the solution right here for you. You can publish online polls to all or selected groups & members anytime which will further be processed with authenticity from all individuals participating. You can have a fare track of your idea's likes or dislikes at one place. At the other hand we empower you using our "classifieds" feature to post ads of any item being sold within your society. You can post or seek available goods anytime in your community online without even showing up one's phone no. or Unit no. until unless you want it to show up exclusively. You can interact well within app itself. How's that if you find or sell something within complex without stressing much. We all have some goods ready for sale in house and is kept unnecessary just because of not being able to post it public domains like we have many on internet followed by negotiating the price and set a meeting place together. In our solution its all quite simple & sophisticated.



Online Invoices & Payments
In the digital era of 2019 wherein Government itself is focusing onto digitalisation, Who likes to waste white papers in lieu of chopping trees unnecessarily. We save thousands of A4 size sheet in one society per months which comes up about saving 3 trees in a calendar year. We help you facilitate generating invoices online and circulating same on email to every residents. A text message is served sent while invoices are sent. An individual can check & download invoice and make payment online without rushing to their drawer for chequebook. A receipt is automatically delivered on real-time to inbox of person. We help you further reconcile all the payments done through different online platforms within Web Admin panel. Invoices for all utility bills like electricity, Maintainance etc can be generated in just a few clicks. This ultimately saves your time and unnecessary effort to generate them all manually which could lead with human error most possibly. Go digital-Save Time-Save Environment.



Managing Domestic Helpers
In our daily community lives, we come across many job works for which we require house hold help formally known as Domestic helpers such as Maid, Nanny, Drivers etc. How about managing them? Its a big task to track them IN or Out during their work hours. Its a pain for both Community managers and house owners. We came up with a intuitive solution towards same. In Society24x7 solution through mobile app, a resident can easily track and be notified onto check in and check out of Domestic Helpers while Society Administrators will have track of same live and in form of reports at any point of time. A resident can check the movement from mobile app dashboard itself in form of Green or Red dots indicating the movement while Admin panel shows up same on CRM dashboard. One would definitely be happy if he or she is notified of such activities through Mobile App & text messages. Also we have incorporated a useful feature which is known as "Give Something". Give Something feature is useful when an owner gives something to domestic helpers to be carried outside security gate as gift. You don't need to prepare a piece of paper, writing stuff and sign it for authorisation followed by security guards manual verification. This all happens in just one click from our app. Click photo and type a small description, that's all. Alongside, you can track attendance of domestic helpers within app which later helps you remunerate the compensation end of the month.
270
Projects
225
Clients
90
Awards
4500
Likes
365
Days
A cloud based advanced integrated solution for modern societies.
Our Key Commitments
Access Everywhere
Our admin panel is cloud based so access it from anywhere 24X7. This is the power of Digital Era.
Responsive Design
Our webpage is optimised to fit in any sizes of screen. Explore it same way on computer, Mobile or Tablets.
Customised Dashboard
You can customise dashboard of your admin panel flexibly. Things you use most can be kept at top.
Easy User Interface
We have kept the Web User Interface so simple & intuitive that you can browse it flawlessly at an ease .
Fast & secure
Our web portal is hosted in highly secured & optimised environment. We value your business at most priority.
Easy Transformation
Digital transformation is our responsibility. Sit back; relax, We do it all for you.
Contact No :  +91 9910-908-668
Corporate Office : Cabin No. B-7/8/9/10 B-156, New Ashok Nagar, North East Delhi: 110096